Managing Director of LexTech
---
Karl is Managing Director and co-founder of LexTech. A consummate technology professional, Karl brings value at all stages of the consultancy process. He is particularly experienced at eliciting and defining client requirements, leading teams, managing digital transformation projects and delivering change. Karl has a deep understanding of technology and how it best serves an organisation. Karl brings over 18 years of technology and consultancy and still remains passionate about simplifying the complex and delivering successful projects.
Karl holds both academic and professional qualifications in law, technology, audit and project management.
Karl previously worked as a Senior Consultant with Ergo. He has advised and managed several multinational enterprises on their technology strategy and digital transformation projects.
Relevant Experience:
Lead Consultant on a UK based enterprise level Digital Transformation Project. Organisation has 50,000 staff with revenues of over 4 billion.
Lead Enterprise Architect on a digitisation and business process management project - Large Public-Sector Organisation
Lead Consultant on an enterprise level Digital Transformation Project with a leading Irish Agribusiness.
He has advised and managed several multinational enterprises on their technology strategy and digital transformation projects.
Co-founder of Leman Solicitors and co-founder of LexTech
---
Larry is a co-founder of Leman Solicitors and co-founder of LexTech. He is a dispute resolver in national and international disputes. He is a strong advocate of Alternative Dispute Resolution (ADR), having chaired the Law Society's ADR Committee and being a former committee member of the Chartered Institute of Arbitrators in Ireland. Larry has constantly challenged the status quo of legal practice investing heavily in ADR, technology and systems to deliver efficiencies into legal practice. He founded the 'Future of Law and Legal Technology' event held annually at the Aviva Stadium which attracts the global legal futurists and blue chip inhouse counsel. Larry is a regular speaker to the Law Society, inhouse counsel and at international legal conventions on how legal practice should change. He clients include business owners, insurers, property owners, asset managers and governing bodies on all aspects of dispute resolution.
Larry qualified as a solicitor in 2001. He is an accredited arbitrator and fellow of the Chartered Institute of Arbitrators. He has diplomas in domestic and international arbitration and he is a CEDR accredited mediator. He is known as a pragmatic, commercial and project driven lawyer.
Relevant Experience
Regularly represent receiver/asset manager client in securing vacant possession;
Represented clients before ICC Court of Arbitration;
Represent several global insurers on indemnity claims;
Experience in over 50 arbitrations to date;
Appointed mediator to 5 disputes and represented clients in 15 mediations;
Represented significant subcontractors in construction disputes;
Legal Consultant
---
Michelle is an experienced banking and finance lawyer, having spent many years working at Tier 1 investment banks and asset managers in London and more recently in Dublin. Before joining Leman, Michelle worked at Goldman Sachs in London and Credit Suisse in Dublin, providing legal support to various trading desks and businesses on both the buy and sell-side of the market.
During her time in the UK, Michelle developed a passion for FinTech, reviewing various electronic platforms from a client perspective and working with platform providers to improve the service and 'de-risk' the offering from a legal/regulatory perspective, to secure client engagement on the platform.
Nowadays, Michelle likes to diversify her work across banking and FinTech matters. She follows European and US financial markets regulation closely and, having worked across many businesses and financial products, she is well-equipped to understand what law/regulation applies to a business and how it should be implemented - whether by a bank, a hedge fund or a FinTech company.
Her key areas of expertise are regulatory compliance and licensing matters. Michelle brings value to FinTech companies, who are relatively new to the arena and perhaps 'overwhelmed' by the volume of regulation and licenses applicable to their business! She has worked with FinTech companies that use the blockchain and has participated in blockchain research and many industry events in Dublin and internationally.
Michelle holds an LLB Law and French and LLM Corporate Governance from Queen's University Belfast. She is qualified on both sides of the Atlantic - Dublin and New York - and is comfortable navigating cross-border regulatory issues for multi-national clients.
GDPR Consultant
---
Stuart Anderson is a leading expert in Data Protection. Stuart has gained a unique blend of business and technical acumen in the areas of Data Protection, Data Quality and implementing Regulatory Compliance and Reporting processes. Stuart holds academic and business qualifications and is a Certified Data Protection Officer. Stuart is also a member of the Institute of Banking and the Association of Compliance Officers Ireland.
In addition to his wealth of Data Protection knowledge, Stuart has extensive experience in delivering world class software solutions to enterprise clients. Having designed many successful software systems, Stuart has a unique knowledge of applying privacy by design and by default methodologies during system design and implementation.
Recent Work
Stuart previously performed various roles within leading software providers, culminating as Director, Global Services for an Irish based multi-national software house. Previously to this, Stuart worked in Ireland and the UK as an implementation engineer specialising in CRM, ERP and Payroll software. Stuart embarked on his software career working for Sage UK as a Software Support Executive in the Accountants Division based in Manchester.
People Integration and Organisational Analysis Consultant
---
John Rankin is CEO of Every121 Ltd. and is a qualified business systems analyst with over 30 years' experience. John brings a crucial objectivity to the aspect of change management and people integration. Using a system of Personal Trait psycho-analysis, in which John is a leading expert, he compares people for their compatibility to work well together or not and in so doing enables business leaders to identify, pro-actively build and manage great teams.
This form of human capital analyst delivers a practical and proven way of building collaborative teams that are diverse with inclusion and are focused on employee engagement and retention. Incorporating diversity is a known business differentiator and is about the ability to embrace differences in people and things that don't fit into the traditional way of thinking or behaving.
John has worked with organisations, of different sizes, from partnerships to SME's and multinationals where small changes can result in large benefits and savings. Understanding the adage, "people leave people, not companies" gives the insight and ability to provide people analytics to merger and acquisitions, in the pre-merger showing management what a proposed new structure will look like in a post-merger scenario. He also works in the areas of Venture Capital, Private Equity investment and reconstruction where people analytics can make the difference between the success or failure of a project.
Recent Work
John has successfully delivered partnership and people analytics to mergers, venture capital and reconstruction projects across private sector organisations in Ireland, UK and Europe.
David Tynan
Junior Software Developer
---
David joined Lextech in September 2022 as a Junior Software Developer. He started his journey into Software Development by undertaking a full-stack Software Development boot camp taught at the Code Institute.
David then enrolled in a Computer Science (Software Development) Higher National Diploma (HND) course taught at NCI to further his education, and graduated with a First-Class Honours grade. He then pursued a Masters in Cloud Computing at NCI, from which he also graduated with a First-Class Honours grade.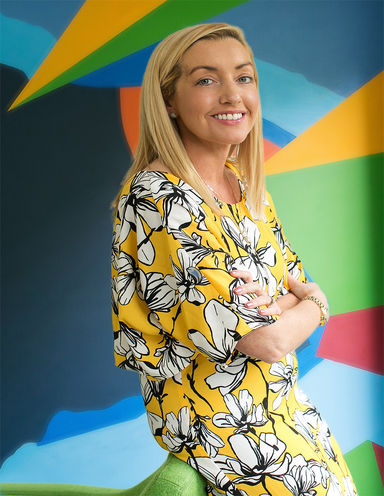 Aideen Kelly
Marketing Manager
---
Aideen joins the firm after a number of years in senior marketing roles with high profile brands such as Sky, Meteor and Dell and creative agencies including Epsilon and Irish International. Aideen specialises in marketing communications, project management, team leadership, organisation, and creative solutions. She also has expertise in mentoring, customer experience initiatives, public speaking & presenting.
Aideen holds a Bachelors of Arts degree from UCD and a Masters in Executive Marketing from D.I.T.